Mark Newgent, Army Captain/Parent
In these uncertain and confusing times, we need dedicated, experienced, proven leaders with common sense on our School Board that will place our kids first.
My background is 20 years US Army Captain, Commander, Anti-Terrorism Officer and Security Advisor/Planner for the Pacific Region. Most importantly, I am a father of two children that attend Irvine schools.
Upon election my goal is to preserve/enhance school safety and ensure a better curriculum. I will work to ensure students are protected by the finest police/firefighting forces and support policies that promote:
- Upgrade school safety plans
- Safety/security training for teachers
- Fiscal responsibility and lower taxes
- Integrated science and common core curriculums
- Reduce School Overcrowding
- Recruit and retain quality teachers/staff
- Open and honest communication
- Avoid centralization of power/keep decision making local
When I was 21 years old, I threw a rifle over my shoulder and boarded a plane to go to combat in a place I never heard of, for people I didn't even know... Just imagine how I hard will work for my own children, my friends and my community.
I served our country for over 20 years; let me serve our schools for the next 4.
949-529-0497, Mark@Mark4Irvine.com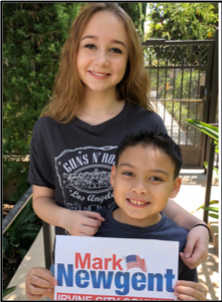 My two Children who are the motivation of my candidacy.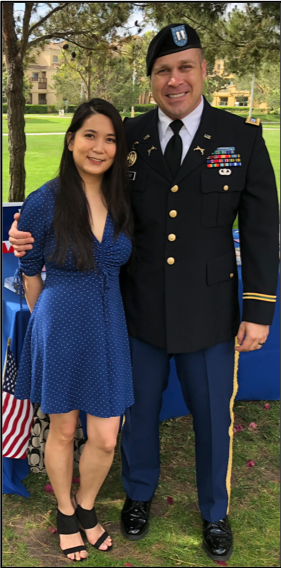 Memorial Day with my wife.

News
Thursday, November 21, 2019 5:25 PM
New Crosswalk Built!
This has been a trouble spot for traffic for some time. After talking to my fellow parents and the principal at the school I approached the Irvine Mayor and City Council. Our Mayor listened to my concerns and I directed me to Irvine City staff.

I met with the staff and explained the concerns about traffic safety. Within 4 weeks construction started on the crosswalk. Just today I received a follow up phone call from the city to let me know it's complete.

Thank you Mayor Christina Shea Michael Carrolland the entire Irvine City Council/staff for helping us take action to keep our kids safe at school.

Mark Newgent #marknewgent #irvine #iusd#safety #crosswalk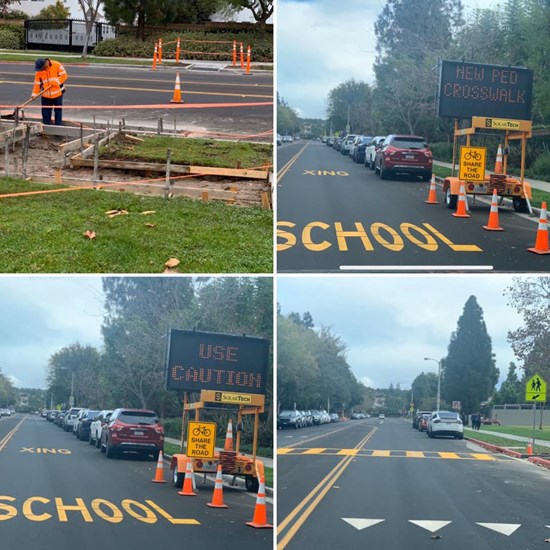 ---
Monday, November 11, 2019 5:28 PM
Veterans Day
Another great Veterans Day ceremony at the city of Irvine remembering the veterans I served with. Honor our veterans and their sacrifice by voting.
Thank you for our Mayor Christina Shea for officiating the ceremony.
#marknewgent #irvine #veteransday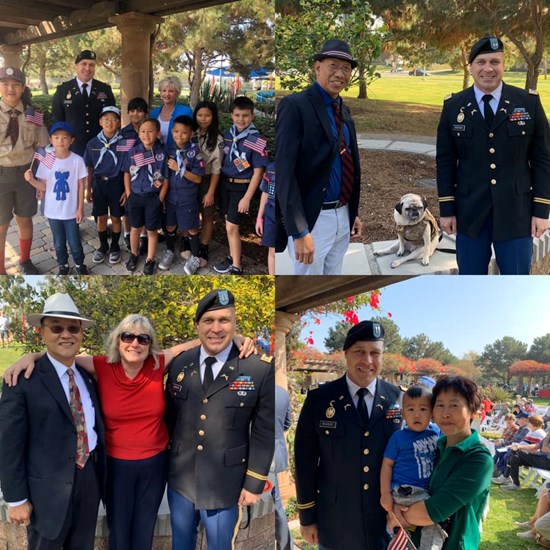 ---
Friday, November 8, 2019 9:33 PM
Day off for kids health and wellness
My son wasn't feeling well this morning... Took him to Disneyland... He feels better now. It's a miracle.

#marknewgent #irvine #disneyland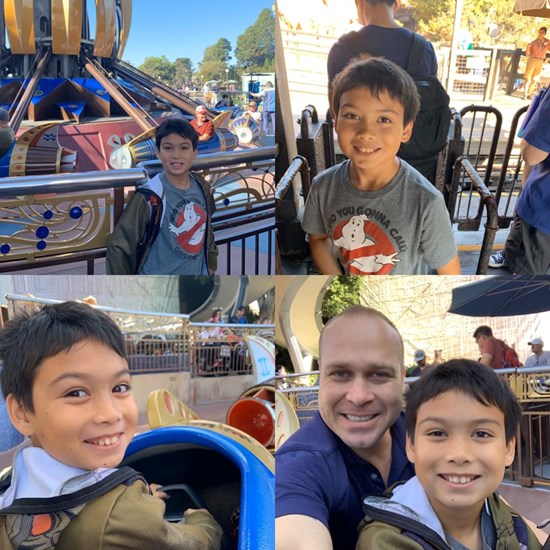 ---
Sunday, October 20, 2019 9:59 PM
Livestream Town-hall with Yorba Linda Council-Member Peggy Huang
Thank you Peggy and Dmitriy for joining me today for a congressional Q&A live stream town-hall.

Watch here on Facebook:
https://www.facebook.com/mark.newgent.5/videos/2676429622380540?sfns=mo

Or on YouTube at: https://youtu.be/JPHkDEWvTkY

#marknewgent #orangecounty #election #irvine #iusd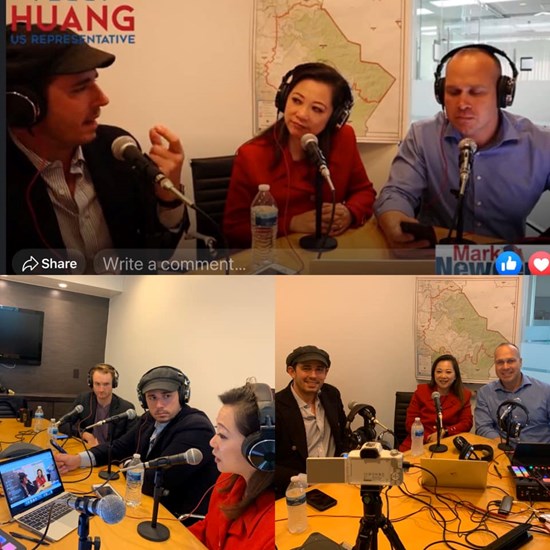 ---
Tuesday, October 1, 2019 5:44 PM
Irvine Landfill Tour
Thank you OC Waste Management Director Tom Koutroulis and staff for a very informative landfill tour on how to keep air/water clean.

If you would like a tour of the landfill. Let me know and I will coordinate it.

Learn more: https://vimeo.com/346465587

Mark Newgent
Commissioner
OC Waste Management

#marknewgent